Jetwing Sea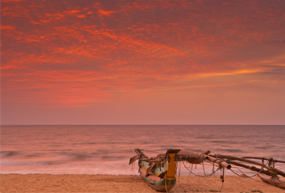 What a blessing that the Indian Ocean rolls into our foyer! And so the Jetwing Sea that enchanted you over the years goes on a seafaring journey as it accentuates the chant of the sea and imbibes all those values of romance and languorous encounters that defines the sea as it must be experienced, being reborn as Jetwing Sea.
It is a mere 12 km (20 minutes drive) from the Colombo International Airport, while Colombo is just a 44 km drive away.
       
Location
Rooms
Dining
RESTAURANT AND BAR
* The Wave – Main Restaurant
* The Shell – Private Dining
* Lellama – Contemporary casual dining specializing in seafood
* The Pier – Main Bar (by the poolside)
* Bar at the Lellama
* The Wind – Lobby Bar (overlooking the sea)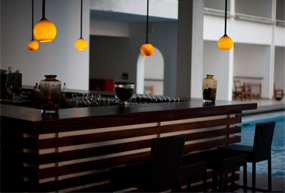 Sports & Entertainment
SPORTS & ENTERTAINMENT
IN-HOUSE ACTIVITIES
* 02 swimming pools
* Gymnasium
* Spa
* Billiards
* Boat rides
* Cycle tours
* Nature tours
* Professional Water Sports Center
Nature Tours & Excursions
NATURE TOURS & EXCURSIONS
* Muthurajawela – boat safari, tree trail
* Visits to multiple religious places of worship – churches (Roman Catholic and Church of England), Buddhist and Hindu temples, Mosques.
* Negombo Dutch Fort and Negombo City Tour.
* Dankotuwa Porcelain Tour
* Anawilundawa bird tour
Nature tours and excursions will be conducted by a qualified naturalist.