Facts at a Glance
Land area: 65,610 Sq. km – Excluding inland water: 62,336 Sq. km.
Maximum length: 432 Km
Maximum breadth: 224 Km
Highest peak: Pidurutalagala 2,524 m
Highest waterfall: Bambarakanda 241m.
Longest River: Mahaweli 335 km
Mean annual temperature: 27 centigrade in the lowlands, 15 centigrade at Nuwara Eliya (altitude 1800m)
Annual rainfall: 2,500 mm to over 5,000 mm in the wet zone (Southwest) Less than 1,250 mm in the dry zone
Rainy Seasons: Southwest Monsoon from May to August (rain to wet zone) – Northeast Monsoon from November to February (rain to dry zone)
Population: 18.315 million – Males: 9.336 million Females: 8.979 million
Density per Sq. km: 292 people
Literacy: Male-90.5, Female-82.4
Ethnicity by %: Sinhala-74, Tamil-18, Moor-7, Other-1
Religions by %: Buddhism-69, Hinduism-15, Christianity-8, Islam-7.
Capital City: Colombo
Administrative units: 9 provinces, 25 Districts, 256 Divisions and 160 electorates.
Language: Sinhala Tamil. English is widely spoken.
Currency: Sri Lankan Rupees
Time: GMT +5hrs 30mins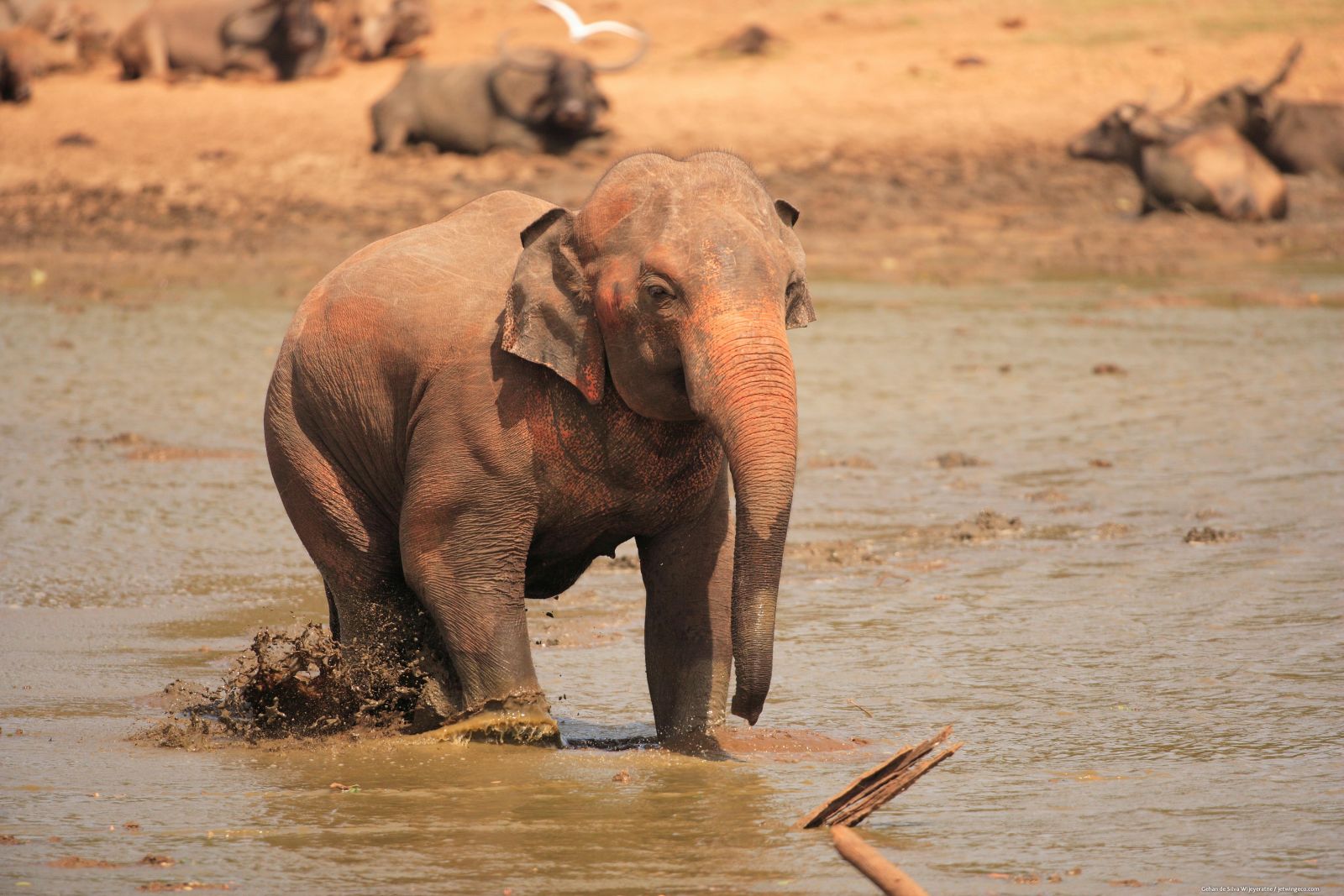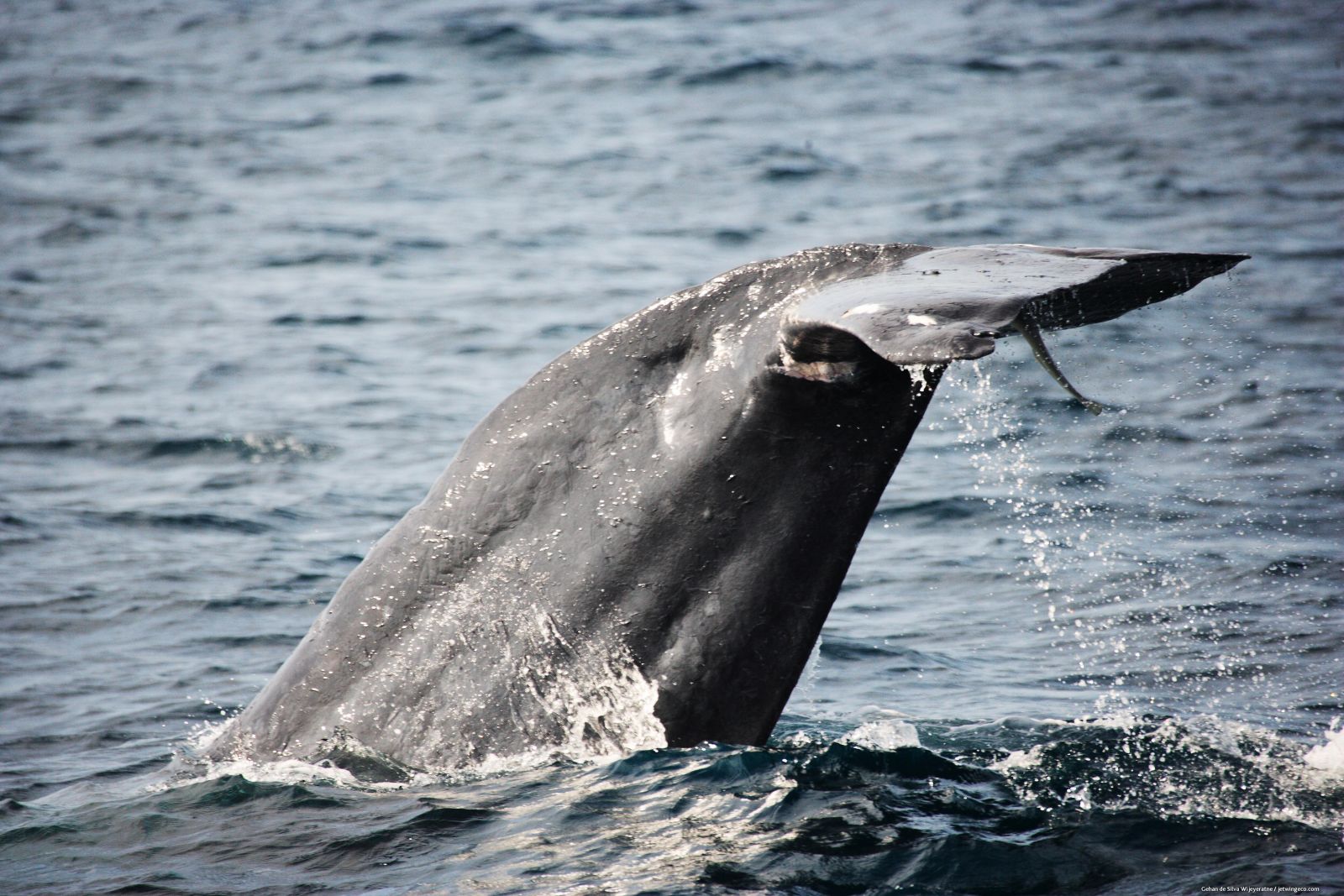 Wildlife Facts
Endemic Birds: 33 species including the recently discovered Serendib Scops Owl.
Highlights: Leopard, elephant, primates and cetaceans.
Parks & Reserves: Approximately 20% of the island's area.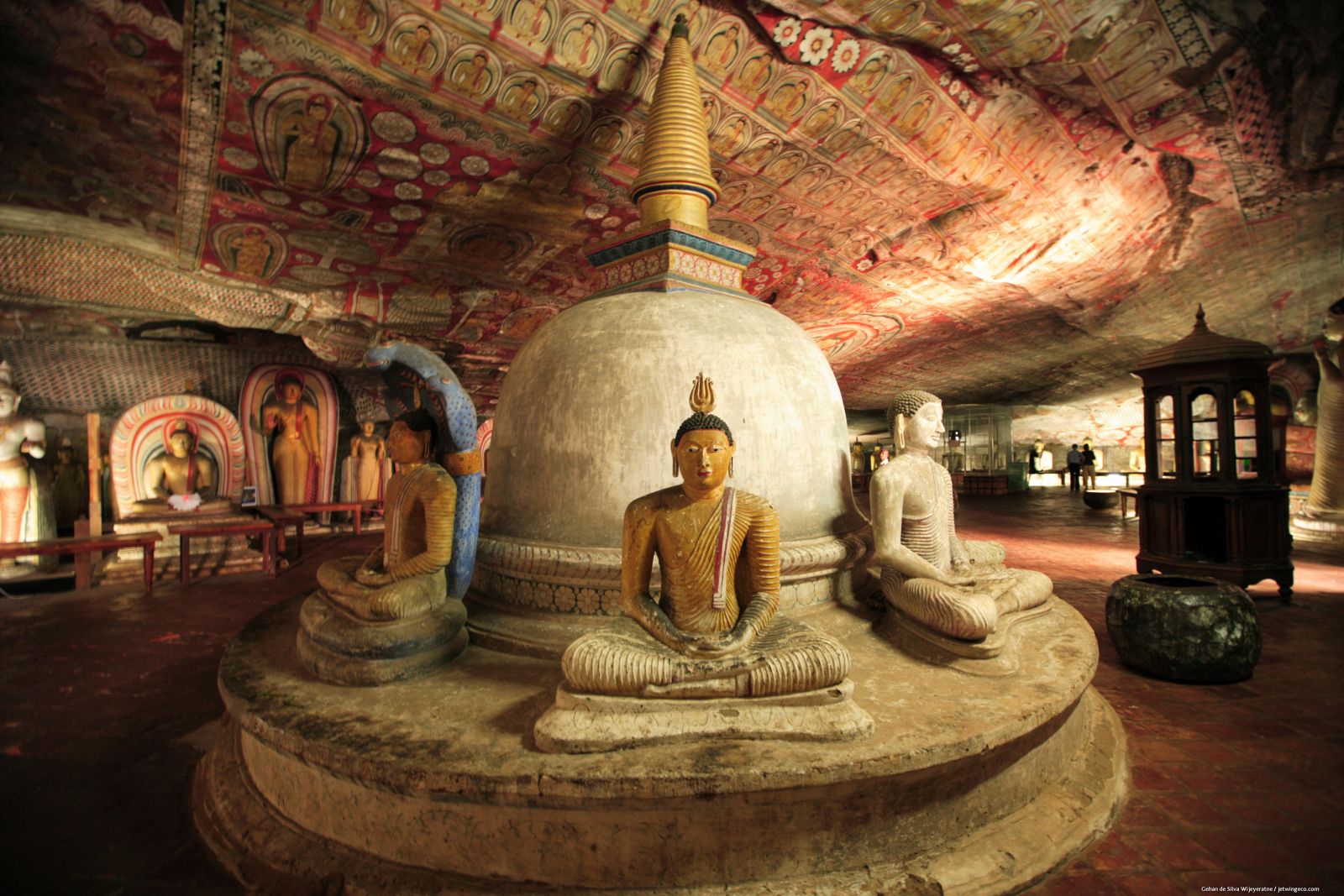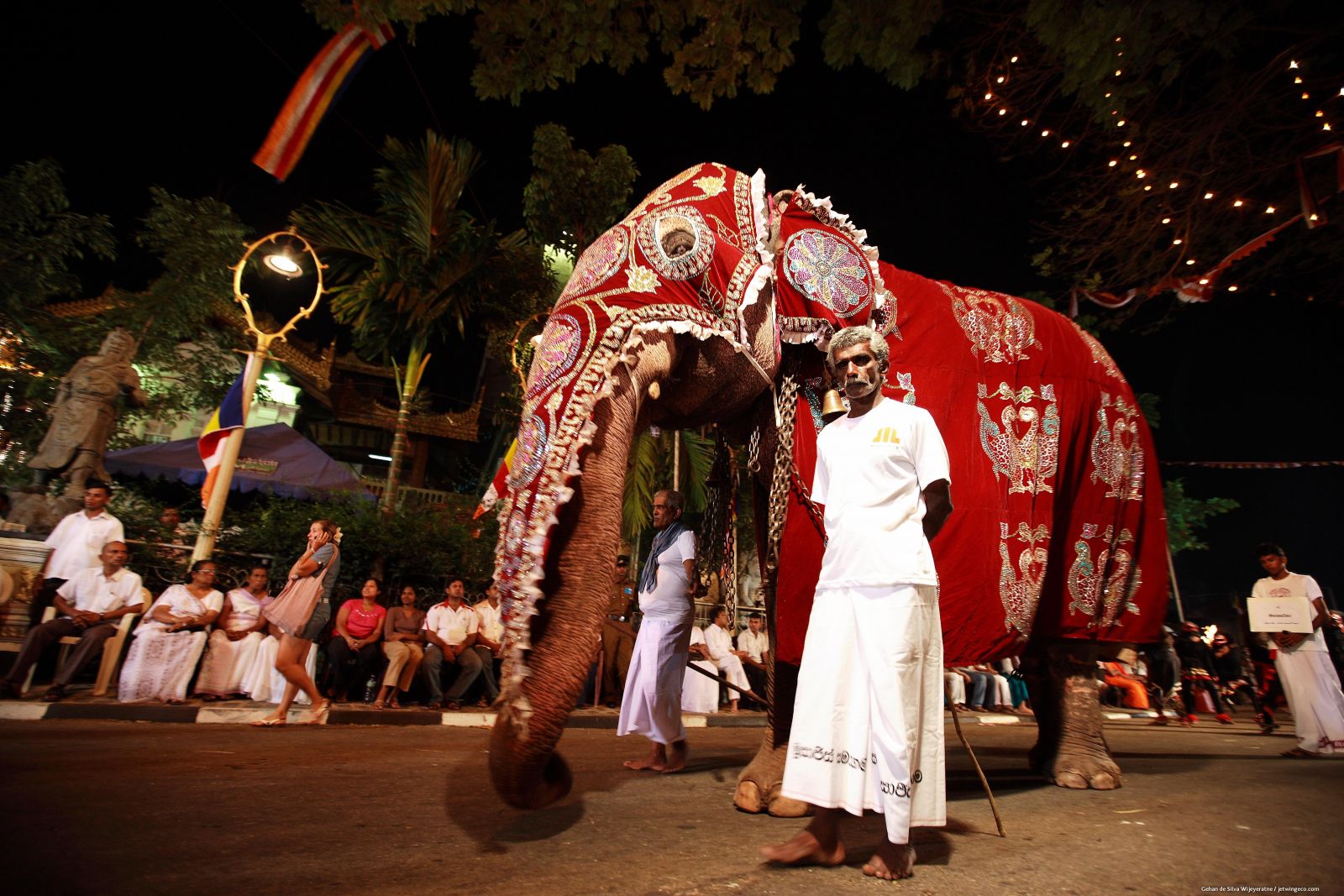 Culture
Anuradhapura and Polonnaruwa form the two apices of a cultural triangle. The third, to the south of them is the hill capital of Kandy. This became the seat of the Sinhalese kings after successive invasions and internal dissent led to the abandoning of the magnificent capitals in the north central plains. The route south to Kandy from the north central plains runs past the cave temple complex of Dambulla and the Aluvihara in Matale. Unlike the kings, the monks never deserted their monasteries and continued to uphold the monastic traditions, unbroken over a stretch of several centuries. Dambulla is breathtaking. Cave after cave has its walls covered with ancient paintings and a bewildering array of religious statuary has been constructed by generations of royalty and lay donors.
The ascent to Kandy takes you into a cooler climate, although in the hot season, you may wonder why it is supposed to considered cooler. Kandy is still the center of the nation's Buddhist soul and has one of the most holiest of shrines in the Buddhist world. The Dalada Maligawa or Temple of the Tooth Relic, houses a tooth of the Buddha, retrieved from his funeral pyre. Every year, the Esala Perahera, one of the most spectacular pageants in the world, is celebrated with over a hundred caparisoned elephants and thousands of drummers and dancers taking to the streets. Kandy is also home to the influential Asgiriya and Malwatta chapters, who have carved out between them the Buddhist administration of the island. A number of ancient temples are dotted in and around Kandy, and the highlands uphold much of the traditions of Sri Lankan culture that have its roots in medieval times. Kandy is also a gateway to the remote countryside of the Victoria Randenigala Rantambe sanctuary as well as the traditional homelands around Mahiyangana of the Veddas, the island's aboriginal people.
Before You Travel
Sri Lanka is a destination with much to offer from sun soaked beaches to mist clad mountains. Before you book a tailored tour consider your physical fitness and experience in travelling in a foreign tropical country. The clash of cultures, new cuisine, temperature and humidity can place demands on you. For the less experienced or fit, an easy paced tour with time for relaxing may work out better than a grueling tour that would leave you exhausted rather than exhilarated. Don't also forget that Sri Lanka has many hotels which are good bases for adventure and eco activities whilst having the benefit of excellent accommodation and cuisine.
What to Bring
Leech and Insect repellent cream
Swimsuit
Leech socks
Hat
Sun block
Cool clothes
Rainwear
Sweater
Field note book
Torch
Optics
Walking shoes
Sandals
Basic First Aid
Sunglasses