Avani Bentota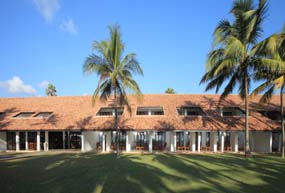 The hotel was designed by internationally–acclaimed architect, Geoffrey Bawa, to capture the architectural design and ambiance of an 18th century Dutch seaside village.
Lay back and cool down in our spacious swimming pool with a special kiddies section. The pool borders the beach, giving you the most calming view of the ocean waves crumbling upon the sand.
Avani Bentota Resort & Spa is an ideal beach resort built in the serene village of Bentota.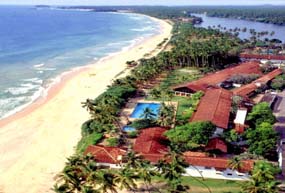 Location
Rooms
The hotel is built on the beach and it features 14 fully air-conditioned Standard rooms, 46 Superior rooms, 13 Deluxe rooms and 2 Suites. It is equipped with modern amenities such as hot/cold water, balcony or terrace, cable TV and telephone with colourful interior décor and a spectacular view of the golden sunset.
Dining
Sports & Entertainment
Our spa will pamper your body and soul with an array of revitalizing treatments for you to choose from, whilst the soothing sound of the ocean will comfort your mind.