Places to visit in Sri Lanka
Sri Lanka is a small island home to a rich and spectacular array of flora and fauna. It boasts one of the highest rates of biological endemism in the world and ranks among the top five biodiversity hotspots on the planet.
Amidst the lush jungles of the island roam herds of majestic elephants, elusive leopards and swift-footed deer. The mountains and waterways are abundant with a breath-taking array of dragonflies, the fluttering wings of butterflies and hosts of beautiful birds, and rare amphibians. The surrounding ocean also brings the island close to mammoth whales, schools of vivacious dolphins and reefs teeming with colourful fish.
JETWING ECO EXPERIENCES

From expert naturalist and wildlife enthusiasts to island adventurers and the everyday traveller, Sri Lanka offers each and every visitor the most idyllic setting for observing and experiencing the great outdoors.
LEOPARD SAFARIS

The leopard is the only species of big cats found in Sri Lanka and resides in the country's mountainous ranges, rainforests and the dry-zone jungles. Our leopard safaris span across Yala and Wilpattu National Parks enabling good sightings throughout the year. This includes excretions to the Kumana National Park (Yala East); another potential and more secluded area where this big cat maybe seen.
BIRD WATCHING

Home to more than 450 bird species, Sri Lanka is a fascinating birding destination for viewing a great variety of birds within a relatively short period of time. Starting from wet zone jungles to the dry zone wetlands our birding tours provide an excellent chance of observing the wonderful diversity of Sri Lankan avian fauna with the guidance of professional birdwatchers.
Whale and Dolphin Watching

Dondra and Mirissa, located in Southern Sri Lanka, are prime destinations for seeing Blue Whales, Sperm Whales and Dolphins in one whale watching tour. The seas of Kalpitiya and Trincomalee, in the East, too provide great opportunities for viewing schools of Spinner Dolphins and both species of Whales. The island is also a top location for sighting the largest Baleen Whale and the largest Toothed Whale in the world.
ELEPHANT SAFARIS

The Sri Lankan Elephant is best observed at elephant sanctuaries such as the Udawalawe National Park and the Minneriya National Park. 'The Gathering' takes place in Minneriya and finds the highest concentration of Asian Elephants in the world (ranked sixth amongst the World's Greatest Wildlife Spectacles by the Lonely Planet). The Gal Oya National Park also offers a boat safari that lets you witness 'The Crossing', where elephants gather and swim from one island to another.
DRAGONFLY SAFARIS

The whole of Sri Lanka is like a giant wetland complex with thousands of man-made lakes and vast areas of paddy fields and irrigation networks. The abundance of habitat makes the island very good for dragonfly watchers with at least 118 species of dragonflies found throughout the island. Jetwing Eco Holidays have run the most number of dragonfly watching tours in Sri Lanka, including the annual tour for the British Dragonfly Society.
BUTTERFLY SAFARIS

Sri Lanka is a paradise for butterfly enthusiasts with 243 species of butterflies and skippers. Even the wetland reserves near the capital of Colombo hold as many as fifty different species. Seasonally, large migrations of whites and yellows take place in a beautiful display of fluttering wings. All year round a breath-taking array of species can be seen all across the island.
Primate Safaries

Sri Lanka has three species of Diurnal Primates (two are endemic) and two species of Nocturnal Primates (two Loris types with one endemic). It is probably one of the best places in the world to observe the social dynamics of Diurnal Primates. The endemic Toque Monkeys have been studied in one of the longest running field study projects in the world.
Sloth Bear Spotting

Sloth Bear is one of the biggest bears in tropical latitudes. The Sloth Bear may well be the largest bear in tropical latitudes, but data on Asian bears is not sufficient at the time of writing to be conclusive. These can be spotted in Sri Lanka during your holiday with Jetwing Eco Holidays, especially in the Palu Season where groups of Sloth Bear feed on the "Palu Trees" which is a beautiful sight to behold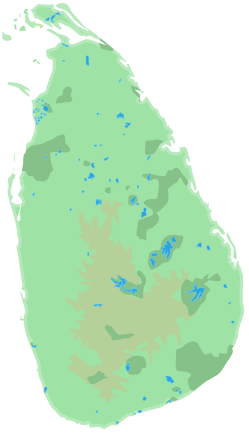 Wildlife Sighting Calendar

View More
From our Youtube Feed
Winged Wonders: Exploring the World of Birds
Season's Greetings | Jetwing Eco Holidays| 2023
Hidden Secrets of Sri Lanka | SLOWING THINGS DOWN
Sri Lanka's Best Kept Secrets Everything Wild & Free
Sri Lanka's Best Kept Secrets - North Western Sri Lanka
Experiential East | Sri Lanka`s Best Kept Secrets
Wildlife Talks - The Jackal Project
Season's Greetings from Our Family to Yours!
View More
Who are we


Jetwing Eco Holidays has become the benchmark for wildlife travel in Sri Lanka. Created exclusively for the specialist eco and wellness traveller, expert naturalist and small customized tour operator. Jetwing Eco Holidays designs unique holiday programs to Sri Lanka using expert naturalist guides with many hours of field experience in introducing Sri Lanka to potential travellers. We are also the expert on the ground resource for many internationally reputed Film Crews and Media Crews such as Nat Geo Wild, BBC Wildife, etc having worked with them for many years and on many productions as Sri Lanka's premier wildlife and wellness operator.
What Clients Say