Team at Jetwing Eco Holidays
Team at Jetwing Eco Holidays
The Jetwing Eco Holidays Team comprises of some of the most experienced travel and hotel personnel in the country. The Directors are all personally interested in wildlife, culture and conservation, and attach a lot of importance in developing the company as a responsible, community-oriented company. The Directors and staff travel regularly within and outside Sri Lanka, and are able to keep abreast of changing needs of eco and adventure travelers. As the Jetwing staff have a personal interest in many of the activities on offer, clients can expect a high degree of empathy.
As they say, it is all down to the people. At Jetwing we have people from the top to the bottom who are committed to building a standard setting eco-tourism experience. Through these links, we profile some of our people.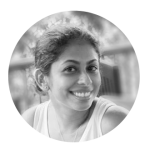 Paramie Perera – Assistant Manager
Joining the company in 2007, Paramie has contributed immensely to the overall operational functions of the team. Joining as a Tour Executive, Paramie has gradually over the years succeeded in adding much experience and knowledge to her portfolio in the fields of Wildlife and Eco Tourism. She has had the privilege of visiting many fragile, pristine, culturally important and relatively undisturbed natural areas, within the country. Whale watching, wild life safaris, Trekking, Bird watching, and Hiking have being her major interests since she is a nature lover and a travel enthusiast. Paramie Attended the UK Bird Fair in 2009 with exposure to many International competitors and right along has invested her observations, skills and years of gathered knowledge, for the betterment of the company and overall, towards the development of Sustainable Tourism in her Mother Land.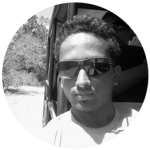 Usiru Jinadasa – Tour Executive
After his graduation from University of Kelaniya with a BA Degree in Tourism Management and German Language he joined Jetwing Eco holidays in 2015. With the assistance of Sri lankas leading wildlife and Birding tour operator He has widely learnt about the wildlife and Birds of Sri Lanka during his career. Usiru has travelled wildly around the wildlife sites in the country and his favorites are whales, dolphins, leopards and birds.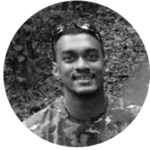 Chandika Jayaratne – Wildlife Specialist


Following the completion of his LLB (Hons) Degree, he pursued a career within the sectors of hospitality and environmental stewardship. On the research side, he has studied Rusty Spotted Cats in captivity and has now moved on to Studying Jackals and is one of  the founders of the Sri Lankan Jackal project. Chandika is also currently working as the Wildlife Specialist for Jetwing Eco Holidays.