Trip to Lunugamvehera National Park (10th – 12th September 2016)
Testimonials
Trip to Lunugamvehera National Park (10th – 12th September 2016)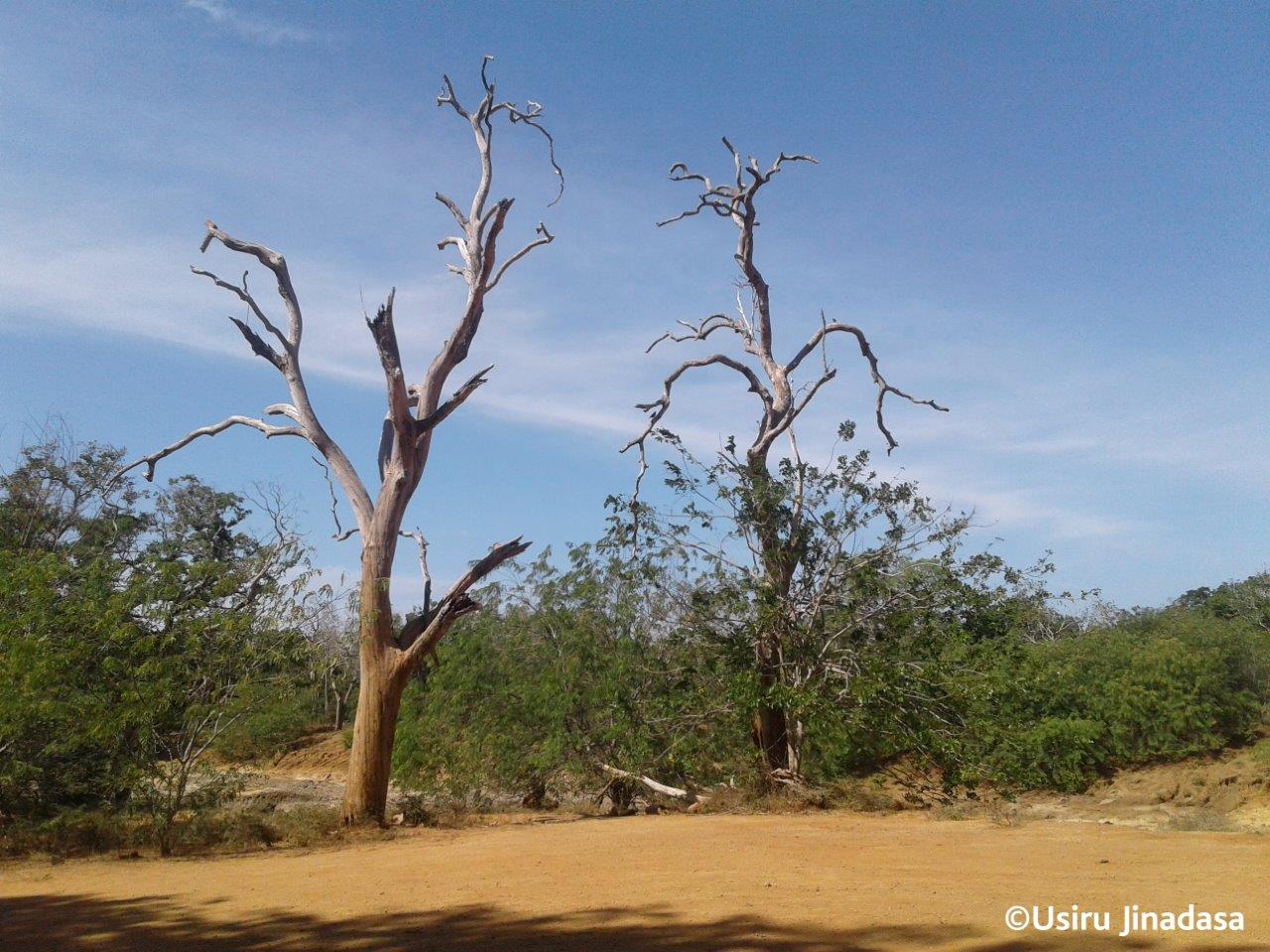 By Usiru Jinadasa

It's September which means the annual closure of YalaNational Park due to the prevailing drought and maintenance. This year they will reopen on the 15th October.

My colleague Nadun and I were planning on visiting Yala just before the closure however the trip never materialized. So 2nd week of September with the long weekend in the horizon we decided to head down to Yala and visit nearby wetlands and an alternative national park.

We left Colombo early around 8.30am and reached Yala within 5 hours (Thankfully for the southern expressway). Including the stop for lunch it took us roughly 6 hours.

Our first stop was for lunch at Tangalle. It was a basic restaurant for rice & curry and priced very reasonably. The cost per person for rice & curry with fish worked out to Rupees 400 and the portions were fairly large. The taste was very good as well…

After lunch we proceeded to Yala. We chose Jetwing Yala as our accommodation for the 2 nights.

We had the chance to drive by Tissa wetlands. Tissamaharama consist of a series of wetlands, which are excellent for birding. Some of the highlights were brown-headed barbet, Ceylon green pigeon, Grey Heron & White throated kingfisher.

We had a warm welcome at Jetwing Yala and were surprised to see that the hotel was running on full occupancy even with Yala being closed.

We had an early night that day as we were going to have an early start in the morning.

We woke up at 4.30am next morning and it was very nice to sit on our balcony and enjoy our tea. We got our breakfast packets and left the hotel at 5am in our safari jeep to Lunugamvehera National Park. The journey to the entrance was a bit far and finally by 6am we reached the gates.

There were only 5 – 6 other jeeps at the gate purchasing tickets for entry. This was the first time we visited Lunugamvehera and we were very excited with the prospect of seeing any leopards as I've heard from some guides that leopard sightings are fairly good here as well. With the lesser crowds than Yala it was a more relaxed safari.

We were very close to seeing 2 leopard cubs as we were parked near this waterhole that leopards generally visit frequently to quench their thirst. We saw the cubs tails however there were few jeeps around and they didn't hang around much. At the same waterhole we saw 2 rather large sloth bears. We were unlucky as we couldn't capture any photographs though. The animals at Lunugamvehera are still not used to the sounds of jeeps around and get startled very easily which is what happened as the jeep next to ours moved so they could get a better view resulted in the animals going away.

Other highlights were Asian elephant, spotted deer, wild boar, wild buffalo and many species of birds such as Crested Hawk Eagle, Grey Heron, Ceylon Green Pigeon, White Throated Kingfisher, Ceylon Jungle fowl, Green bee-eaters.

We only had half day safari which was sufficient as it's a smaller park than Yala.

After returning back to the hotel we had one of the best buffet lunches and that evening enjoyed a dip in the swimming pool.

On our return back to Colombo we visited Ridiyagama safari park at Hambantota. This is an open air zoo that opened up few months ago. The tour takes you in an air-conditioned guided coach through the park. As its still new there are certain sections that are yet to open.