Bird Sactuary & Nature Reserve in Mannar
Mannar Island and the strip on the mainland from around Giant's Tank has become a magnet for birders in search of species which are not found regularly in the southern half of the island. These include Deccan avi faunal species such as the Longtailed Shrike (Rufous-rumped Shrike), Black Drongo, Crab Plover, Indian Courser, etc. A few key sites in this area are described below.
Getting There
Wild Life
Thalladi Pond: Star birds in Mannar, such as the Spot-billed Ducks, often choose to occupy this pond, which is unfortunately besides a high security zone.
Periyar Kalapuwa (lagoon): Look for Garganey, Common Teal and Ringed Plover. The seasonal wetland holds thousands of Wigeon and a few hundred Shoveller. The plains are also good for Harriers.
Mannar Causeway The star birds here are Oystercatcher, Pallas's Gull and Heuglin's Gull. All three species are rare in the south. The causeway also allows close views of Whimbrel, Eurasian Curlew and at times Avocet and Crab Plover.
Talaimannar About a kilometer from the now defunct Talaimannar customs post is a 'fishing port'. Large flocks of gulls gather here.
Sand Banks (Adam's Bridge) A series of islands form what is known as Adam's Bridge, connecting Talaimannar to Rameswaran in the south west of India. During the breeding season, take care not to disturb the hundreds of nesting Terns.
Park Accomodations
Manjula Inn run by Sam and Sinnatamby's Restaurant offer's simple accommodation. Further afield is the Medawachchiya Rest House.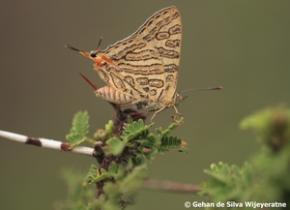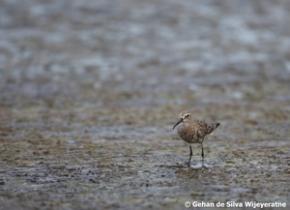 Source: Sri Lanka National Parks & Reserves by Gehan de Silva Wijeyeratne,  published by Jetwing Eco Holidays.