Wildlife tour styles
Bird watching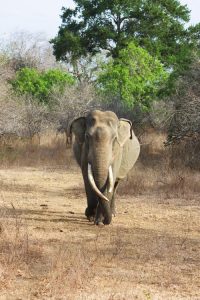 Sri Lanka is outstanding amongst other places on the planet to watch Birds and is truly a heaven for all Bird Watching lovers. This is one of the most common activities in Sri Lanka especially around the bird sanctuaries and wetland reserves in the south east part of the island while the calm atmosphere is perfect to witness migrating birds.
Sri Lanka is home to more than 400 bird species with around 23 endemics and 200 migratory birds visiting from India, Siberia, Scandinavia and Western Europe. The best time for Bird Watching lovers to visit the island is during the period November to April of the year. Furthermore, December has been pronounced as the National Bird Month in Sri Lanka. Many Bird sanctuaries have been spreaded all through the island including; the Kumana National Park, the Kalametiya Bird Sanctuary, the Bodhinagala Sanctuary and Udawatte Kele.
Whale watching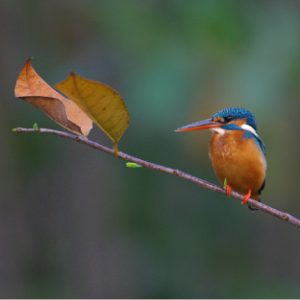 Whale and dolphin watching in Sri Lanka has forever been an exceptionally exciting and thrilling activity. It is a humble excitement that one would gain by witnessing these wonderful and mammoth animals in their natural habitat. You can appreciate these expeditions mainly during November to April of the year.
We encourage all our customers to wear a comfortable outfit including shorts or long comfortable pants. Shoes with rubber soles are recommended while safety jackets will be provided by us. Sunscreen is recommended since you will be spending a decent couple of hours out in the sea.  The boat ride would be at times choppy and for those who get sea sick should take precautions prior to boarding the boat. A pair of binoculars and your camera equipment can be taken aboard so that you will be able to document your excursion every step of the way.
Leopard Watching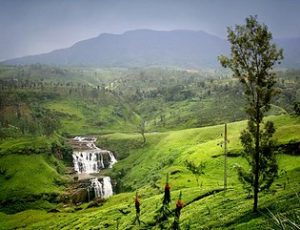 Leopard watching is considered to be one to the most favoured activities that many tourists prefer while they visit Sri Lanka on a vacation. The Sri Lankan leopard (Panthera pardus kotiya) is a leopard subspecies native to Sri Lanka is considered as endangered and can be observed throughout the year in abundance. As per many researches, Yala national park has the highest density of Leopards in the world and other parks including Wilpattu National Park are believed to contain a small population of leopards as well. The lack of other large carnivores means that the leopard is the top predator and adults and cubs are remarkably relaxed during the day, offering great opportunities for viewing and photography.
Jetwing Eco Holidays was the first to recognize the value of Yala National Park as a "Big Game" safari National Park in Asia, we were the first to identify the value of leopard and launch "Leopard Safaris" as an eco-tourism product in Sri Lanka.
Sri Lanka is the best place in Asia to see and photograph Leopards. All the tourists can arrange their private safari tour in order to enjoy a glimpse of these beautiful spotted creatures.
Primates Watching
Although Sri Lanka has a miniature portion of the landmass of Asia there is a proliferous monkey population exist. One could witness 13 subspecies out of 43 that are in the whole of Southeast Asia and most of them falls in the category of endemic, endangered or critically endangered lists. Tourists can adore a glimpse of Sri Lanka's most common subspecies of primates often in shady trees surrounding Kataragama and all national parks in Sri Lanka.
Primates are considered to be a vital form of Sri Lanka's wildlife and Sri Lanka is a hotspot for primate watching. Stand a chance to chance to live with creatures, whose habits are so close to humans, that they are shocking with Jetwing Eco Holidays!
Sloth Bear Safari
Sloth bears in Sri Lanka (Melursus ursinus inornatus) is a subspecies of the Sloth Bears in the world and is found in lowland dry forests in Sri Lanka. The Sri Lankan Sloth Bear is omnivorous and rarely kills animals. Sri Lankan sloth bears are mostly nocturnal, thus the best times to observe them would be early morning and dusk, feeding and traveling by night, and sleeping in the day. Yala National Park is a famous place to sight these mammals in Sri Lanka. The best time to sight sloth bears in Sri Lanka is the "Palu" Season.
During May to July, "Palu" (Manilkara hexandra) trees come alive with ripen fruits, spreading its fragrance within the dry zone jungles of Sri Lanka. Palu is known to be one of favourite fruits of Sloth bears as these 'giant black furry lumps' will  climb on top of the trees to spend hours feasting on the fruits. Thus "Palu" season is known to be the best time to sight wild sloth bears in their natural habitat in Sri Lanka. Visit Sri Lanka during May to July if you wish to witness these giant black furry bears!
Dragonfly Season
What are loosely referred to as Dragonflies are in fact three suborders with two suborders present in Sri Lanka. Dragonflies are in the suborder (Anisoptera) and Damselflies are in the suborder (Zygoptera), both belonging to Odonata. Sri Lanka is home to 117 species of dragonflies and damselflies of which an astonishing 53 are endemic. The whole of Sri Lanka is like a giant wetland complex with thousands of man-made lakes and vast areas of paddy fields and irrigation networks. The abundance of habitat make the island very good for dragonfly watchers. The best time to visit Sri Lanka to watch dragonflies are during September to October every year. Jetwing Eco Holidays have run the most number of dragonfly watching tours in Sri Lanka, including the annual tour for British Dragonfly Society.
Butterfly Safari in Sri Lanka
Butterflies are considered to be one of the most colourful and attractive species with an interesting life cycle. Researchers believe that we tend to know very little, out of billions of insects in the world. It is a very complex, yet a fascinating task to observe these simple insects and get to know them well.
Sri Lanka is a paradise for butterfly enthusiasts with 243 species of butterflies and skippers, of which 23 are endemic and 76 are categorized as threatened.  Even the wetland reserves near the capital of Colombo will hold as many as fifty different species. Seasonally, large migrations of whites and yellows take place. All year round a breath-taking array of species can be seen. The best time to visit Sri Lanka to watch butterflies are during September to October every year.
Elephant Safari
Elepha maximus maximus, also known as the Sri Lanka elephant is one of three identified subspecies of Asian elephant which is native to Sri Lanka, are listed as endangered. The species is pre-eminently threatened by habitat loss, degradation and fragmentation. Out of total Asian elephants, Sri Lanka is home to 10% of Asian elephants with more than 5000 elephants within the country mainly in the dry zones throughout Sri Lanka.
Elephants are present in Udawalawe National Park, Yala National Park, Lunugamvehera National Park, Wilpattu National Park and Minneriya National Park but also live outside protected areas. It is estimated that Sri Lanka has the highest density of elephants in Asia.
There are many places and many different ways in which you can observe Sri Lankan Elephants. In Uda Walawe, elephants are guaranteed, a promise which no other park in Asia can make.
Alternatively, you could also go to the Minneriya National Park where 'The Gathering' takes place as it the largest annually recurring concentration of wild elephants in the world. It is rated at 6th place in Lonely Planet's Top Ten Wildlife spectacles with over 300 elephants being regularly witnessed. This natural phenomenon occurs during the months of August through to end October.
Jetwing Eco Holidays presents the ultimate Sri Lanka elephant safari! Spend few days in Sri Lanka spotting the giants on earth visiting lush rain forests.
Frog Watching
This is something you may have not done before and may sound different. However, frog watching is different, yet a great experience that one could enjoy. You will have to prowl around trees, plants and bushes in the night to spot these creatures and differentiate them based on their unique characteristics.
You can enjoy a glimpse of this amazing creature at Jetwing St. Andrew's wetland at night, where colorful tree frogs are most active and easily observed. Walk past the frog pond and through the forest along the stony path and explore the habitat of the beautiful frog species. The tours are conducted by the hotel in-house Naturalist, who will take you around the trails to explain how to spot frogs and will point out animals hiding from you. The tours start from 07.00 p.m onwards and last for approx. 1.5 hrs; starting at the hotel wetland area, up to 10 species of frogs along with many more night creatures can be observed.  The night tours are perfect for both frog enthusiasts and novice explorers!
Loris Watching
The Loris, with its large bulging eyes and tiny limbs, is a nocturnal primate found in India, Sri Lanka and South East Asia. Hidden in the scrub forests, this mystical creature moves slowly through the trees after dusk to feed on insects and berries.

The private nature reserve at JetwingVil Uyana is considered as a centre for wildlife, is home to numerous species of birds, mammals, butterflies, reptiles and amphibians. The reserve also considered as one of the best site in Sri Lanka Loris watching and is made up of wetlands and forest habitats and guests will have the rare opportunity of sighting one of the island's elusive primates, the Grey Slender Loris, when they venture along these night trails in Sri Lanka located within the premises of the hotel.

At Jetwing Vil Uyana the conservation of the resident Loris has been given much prominence and the Loris Information Centre which is near the Loris Conservation site provides information on these strange and fascinating creatures.