Connecting with Sri Lanka
Enjoy a luxurious tour around the island while being socially and environmentally responsible. On this special journey, you will not only be experiencing the magic of Sri Lanka but also supporting good environmental practices and giving a helping hand to the local communities in those areas.
Jetwing is a pioneer of sustainable tourism in Sri Lanka, guided for nearly five decades by the philosophy of our founder the late Mr. Herbert Cooray. All of our hotels follow various sustainability measures, including producing over 40% of their electrical power by rooftop solar plants, or with locations like Yala, a ground-mounted solar plant. Hot water at most properties is via solar heaters or using biomass boilers for night-time heat generation. Some of the hotels and resorts use a Vapour Absorption Chiller operating on steam produced by the biomass boiler to cater to the air-conditioning requirements. Organic gardens produce fresh produce that is used in the daily meals and water from wastewater treatment plants is used
to provide water for framing.
12/11
Dambulla, Kandy, Gal Oya, Wellawaya, Yala, Deniyaya, Negombo
Jetwing Lake, Jetwing Kandy Gallery, Wild Glamping Gal Oya, Jetwing Kaduruketha, Jetwing Yala, Rain Forest Eco Lodge, Jetwing Blue
Sigiriya Rock Fortress
Habarana village cycling experience
Safari at Wasgamuwa national park
Nature walks & Bird watching trails in Gal Oya
Boat safari in the Senanayaka Samudraya
Buduruwagala temple complex
Celebrations of paddy cultivation
Local village tour in Wellawaya
Diyaluma Waterfall
Leopards in Yala national park
Kaley tea experience
Rain forest trekking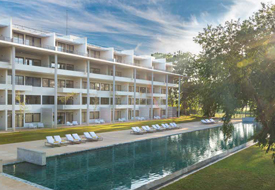 Day 01
Arrive in Sri Lanka in the style you deserve, greeted by your guide, and transferred directly to Jetwing Lake, Dambulla where you can relax and unwind.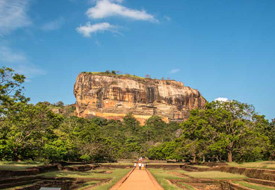 Day 02
Begin your morning with a visit to the Sigiriya Rock fortress. Afterwards, Cycle through the small villages with a chance to see small home industries. Try some fresh fish at the local fisherman's house. Learn some traditional dance moves at the village dance school. Visit a family who makes brooms from coconut trees. Back braking brick making. The village elder who makes Ayurvedic oil. End the bike ride with a short cooking lesson and delicious lunch at your guide's house Late evening enjoys tea with the hotel general manager with an interesting conversation on the hotel's sustainable practices.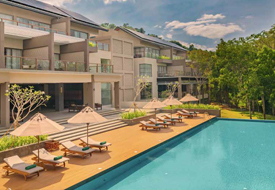 Day 03
Journey on from Dambulla to Kandy via Wasgamuwa for a one-night stay at Jetwing Kandy Gallery. En route experience a safari at Wasgamuwa national park. 23 species of mammals have been spotted at the park and of these, the most important is the Wild Elephant (Elphas maximus) of which there are approximately 150 living in the Park. In addition to these giants, you might see Wild Buffaloes (Babalus bubalis) and Spotted Deer (Axis axis) grazing in the grasslands. If you are really lucky, you might come across a Leopard (Panthera pardus) or a Sloth Bear (Melursus ursinus) lazing the time away under a shady tree.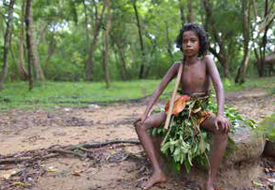 Day 04
A lovely breakfast awaits you before you check out from Jetwing Kandy Gallery and take the 4 hour drive towards the Gal Oya region where you check in to Wild Glamping Gal Oya by Theme Resorts. The Gal Oya region is steeped in history, culture that includes the Veddah's (aborigines) the true owners of the island, and plenty of Wildlife" When you reach the entrance to the campsite the staff together with the Veddah chief of the area, will then escort you to light a traditional oil lamp and offer a small prayer to bless your stay at this wonderful property. Check-in and a scrumptious meal will be followed by a nature walk to a nearby forest patch. Your guide will be none other than the chief of the Veddah tribe who's in-depth knowledge of the forest is a treat to anyone to listen to. The walk will start off with a visit to a cultural center for the Veddah people to share their stories and way of life with visitors. The forest too is special in that it is said to have been grown with various medicinal plants and trees by one of the ancient Kings of the era. You're back to the hotel for a quick dip and then dinner. 10 min drive from the hotel to the cultural center. "Sustainable tourism is a main focus of the campsite which allows guests to indulge amidst nature whilst enjoying luxurious and modern comforts. The onsite organic farm not only produces food but also an invaluable organic farming experience for the guests as well as actively participating in environment protection through agro reforestation and drip irrigation. 90% of its employees are from the neighboring indigenous Vaddah communities giving them the opportunity for social & economic inclusion".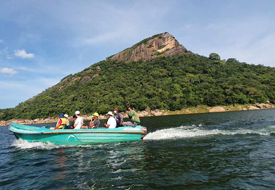 Day 05
Second day at the luxurious Wild Glamping Gal Oya. The Gal Oya region is a great destination for bird watchers and the highlight for any bird watcher who comes to the area are the Painted Francolin and the Yellow Footed Green Pigeon. Together with your very own naturalist head off on a 4km bird watching trail that takes you through the properties organic farms towards a beautiful lake. Stop and take in these fantastic sights while your naturalist explains the birds and plant life that you come across. Back to the campsite for breakfast. Spend some time enjoying the sights and sounds of the hotel area and enjoy a scrumptious lunch. In the evening you then take an hour's drive to reach a section of Gal Oya National Park that connects to the Sennanayaka Samudraya (Samudraya Mean Ocean in Sinhalese). This is the largest man made reservoir in the country and it not only provides water to people for irrigation but also to numerous wildlife such as elephants and crocodiles. You hop on a boat and head out in the waters of the reservoir in search of the famous swimming elephants of Gal Oya and also various species of water birds and large crocodiles. Your naturalist will be on hand to answer all your questions and interpret the sights and sounds you see. You will be served tea and sweet meats on one of the numerous islands you find dotted on the reservoir.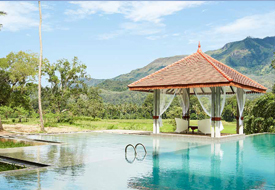 Day 06
From your previous destination arrive at Wellawaya and check in to Jetwing Kaduruketha. "Wellawaya is the perfect location for the travelers who are looking for calm and quiet experiences, where culture, agriculture and nature are all found nestled together". "Jetwing Kaduruketha is an icon of agro tourism and combines luxury accommodation with Sri Lanka's agricultural legacy. The hotel is modeled after a traditional village home combined with rustic luxuries to make your stay comfortable and luxurious. We open our doors and invite you to this wonderful world where nature and agriculture blend as one and thrive together". Enjoy a scrumptious Sri Lankan meal before you get some time to rest and relax after the journey. In the evening we have arranged an excursion to the Buduruwagala temple complex. The complex consists of 7 statues that date back to the 10th century. 51ft tall Buddha Statue is the highlight and still bares traces of its original robe and the remnants of the orange colour suggests that the statue was brightly coloured. "Jetwing Kaduruketha is special among the Jetwing Hotels based on its sustainable activities. Apart from the main practices mentioned above that are followed by all of the Jetwing properties, Kaduruketha stands out with its special design, which Incorporates traditional design elements and material to promote natural ventilation that make air conditioning not required. Economically marginalized local women of mid-age are empowered, through the gender-sensitive recruitment project, 'Second Careers' - assimilating skills and expertise in household management to a professional setting. Micro & small-scale suppliers from the locality up-scaled to become lucrative enterprises through capacity building programmes under the Thrive initiative."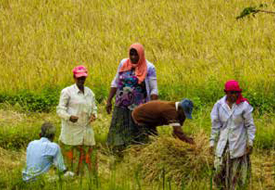 Day 07
Witness the celebrations of paddy cultivation and immerse yourself in an authentic Sri Lankan farming experience as the locals prepare the lands, sow the rice and harvest the paddy with utmost reverence and dedication. You're back to the hotel for breakfast, a short break before you head out to explore the local village. Here you get to meet the local people going about their daily lives and not to forget the friendly and welcoming nature of the locals. The village visit is highlight by a home cooked meal full of customary Sri Lankan flavours, followed by hot tea and sweets. Well-deserved rest in the evening as the adventure continues.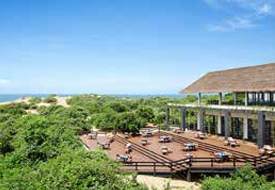 Day 08
Begin your day by taking a beautiful morning drive through the verdant green hills of the Tea Country to visit Diyaluma Waterfall. After the morning waterfall visit, leave for Leopards paradise, Yala to spend your next two nights. Late evening enjoy tea with the hotel general manager with an interesting conversation on the hotel sustainable practices.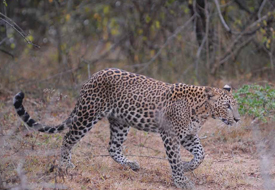 Day 09
Another action packed day awaits you! Morning and afternoon safaris at Yala national park. Yala National Park was declared as a Game Park in 1938 and is 965 sq. kilometers in extent. According to the Leopard Research sponsored by Yala Safari Game Lodge, under the Jetwing Research Initiative, Yala Block 1 has one of the highest densities of Leopards in the world. Yala therefore offers one of the best chances in Asia to see Leopards. You may also see Elephant, Sloth Bear, Sambhur, and Spotted Deer, Wild Boar, Stripenecked, Brown & Ruddy Mongooses, Black-naped Hare & several civet species.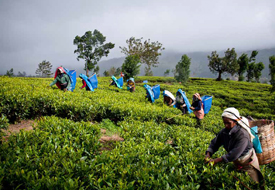 Day 10
After enjoying your breakfast leave for Deniyaya. En route stop at Kotapola for a tea experience with Kaley Tea. Walk through Kaley's rainforest, breathe forest air, dip your feet in the stream, sip the waters from the forest springs, whistle to the birds, and be in harmony with nature. Kaley tea is handpicked and handcraft tea, as folklore has it, with the healing palms of artisans. The artisans enhance the healing goodness and flavours of Kaley TeaKaley tea is good for you, is good for communities & is good for forests.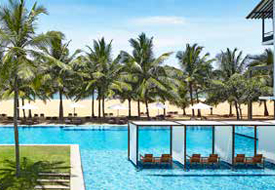 Day 11
Take a trek through the quaint paths of Sinharaja where placid undergrowth lie in wait for the appreciation of all who wish to indulge in an adventure to the tranquil wilderness of Sri Lanka's world renowned rainforest. Continue on to the beautiful Jetwing Blue in Negombo and spend the final day on this paradise island. After a busy week of traveling, you'll enjoy being close to the beach at this beautiful hotel as you reflect on your time in Ceylon and watch your last glorious sunset over the Indian Ocean. Special farewell dinner with Mr.Hiran Cooray or any family member.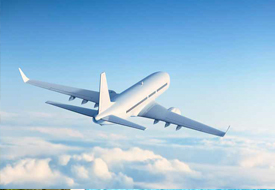 Day 12
Though it will be difficult to say goodbye, all good things come to an end. Your representative from Jetwing will meet you on time in the hotel lobby to return you by way of a scenic drive to the international airport for your departing flight and a safe journey home.
Create a fully customized day-by-day itinerary from our specialist travel designers
Why Book with us
DEDICATED SPECIALIST TEAM
NATURALISTS | FIELD GUIDES | TRAVEL DESIGNERS
ONE OF SRI LANKA'S OLDEST, PREMIER WILDLIFE BRANDS
PART OF JETWING FAMILY WITH OVER 40 YEARS
INTERNATIONAL MEDIA CREWS
FROM BBC, NATGEO ETC. HAVE ALL WORKED WITH JETWING ECO HOLIDAYS
Comprehensive Travel
Insurance
CONSERVATION OF WILDLIFE AND NATURE