Wasgamuwa and Wilpattu
Wilpattu is Sri Lanka's oldest and largest national park, famous for watching Leopard and Sloth Bear. Bordering the Mahaweli River, Wasgamuwa National Park is a wildlife hotspot in Sri Lanka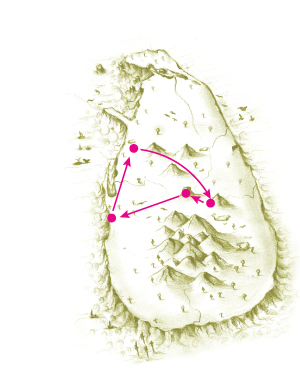 10 days/ 9 nights
Wilpattu, Wasgamuwa, Sigiriya
Jetwing Beach, The Ibis, Far Cry Resort, Jetwing Lake
Wilpattu Safari
Wasgamuwa Safari
Sigiriya rock climbing (UNESCO World Heritage Site)
Polonnaruwa (UNESCO World Heritage Site)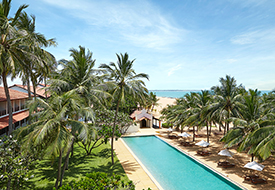 Day 01
Arrival in Sri Lanka and transfer to Jetwing Beach, Negombo for one night.
Jetwing Beach
Deluxe
Bed & Breakfast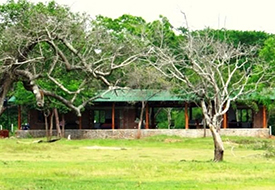 Day 02
After breakfast leave for The Ibis, Wilpattu for four nights.
The Ibis
Standard
Bed & Breakfast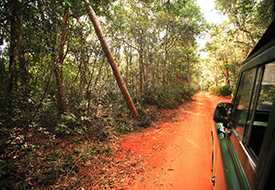 Day 03
Full day safari to Wilpattu National Park which is situated along the Northwest coast lowland dry zone of Sri Lanka. It comprises of a unique complex of lakes called Villus, which are natural basins that are filled up with rainwater and are surrounded by open grassy plains set within dense scrub jungle. A multitude of sandy paths wind around the entire park and open up into these large natural lakes. The unspoilt and beautiful Wilpattu National Park is one of the largest and oldest National Parks in Sri Lanka. It is ideal for those wanting to escape the flurry of activity of Yala and instead offers the opportunity for a tranquil, peaceful and undisturbed drive. The biggest draws in Wilpattu are Leopards and Sloth bears. Alongside these, it is possible to see Asian Elephants, Spotted Deer, Barking Deer, Wild Pig, Asiatic Buffalo and Mugger Crocodiles. Endemic birds include the Ceylon Junglefowl, Brown-capped Babbler, Ceylon Woodshrike and Black-capped Bulbul in riverine habitats. Muntjac or Barking Deer are more easily seen in Wilpattu than any other national park. Butterflies recorded include the Great Eggfly, Great Orange Tip, Glad-eye Bushbrown, Blue Mormon, Common Mormon, Common Rose and Crimson Rose.
The Ibis
Standard
Bed & Breakfast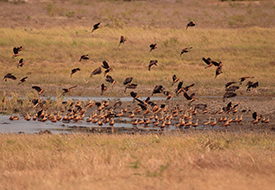 Day 04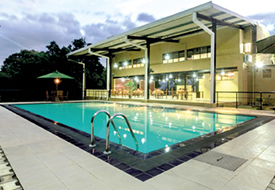 Day 05
After breakfast leave for Far Cry, Wasgamuwa for two nights.
Far Cry Resort
Standard
Bed & Breakfast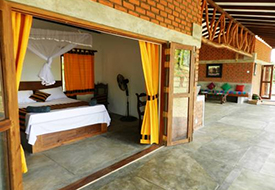 Day 06
Full day safari at the national park Lying 225 km northeast of Colombo, and bounded by the rivers Hamaweli on the east and Amban on the west and north, Wasgomuwa National Park provides diverse microhabitats for fauna and flora of the area. In 1938, part of the park was declared a "Strict Natural Reserve" and in 1945, the adjoining section was declared an "Intermediate Zone". In 1984 the two area, as well as additional land, were joined to form the wildlife reserve, mainly to conserve the biodiversity of the area. 23 species of mammals have been spotted at the park and of these, the most important is the Wild Elephant (Elphas maximus) of which there are approximately 150 living in the Park. In addition to these giants, you might see Wild Buffaloes (Babalus bubalis) and Spottted Deer (Axis axis) grazing in the grasslands. If you are really lucky, you might come across a Leopard (Panthera pardus) or a Sloth Bear (Melursus ursinus) lazing the time away under a shady tree. Be careful where you cool your feet. Water Monitors (Varanus salvator) and Crocodiles (Crocodylus palustris) have been spotted in the water holes within the park.
The Ibis
Standard
Bed & Breakfast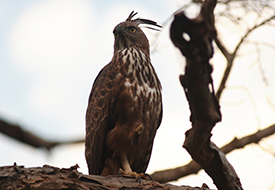 Day 07
After breakfast leave for Jetwing Lake, Dambulla for two nights.
Jetwing Lake
Deluxe
Bed & Breakfast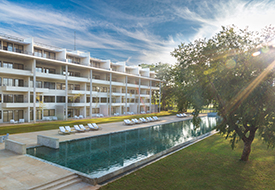 Day 08
Morning, visit Sigiriya Rock Fortress, which was the pleasure capital of a single king called Kashyapa in the 5th centuries A.D. Afternoon, visit Polonnaruwa (A UNESCO World Heritage Site), the medieval capital of Sri Lanka. Visit the world famous rock-cut Buddha statues of Gal Vihara and the Parakrama Samudra ('Sea of Parakrama') a 2500-hectare man made reservoir built by King Parakramabahu I (1153 –1186 AD) with a capacity of 134 million cubic metres.
Jetwing Lake
Deluxe
Bed & Breakfast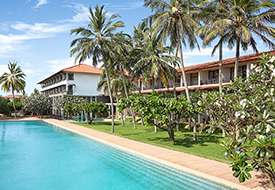 Day 09
After breakfast leave for Jetwing Beach, Negombo for one night. Spend the rest of the day at leisure by the beach.
Jetwing Beach
Deluxe
Bed & Breakfast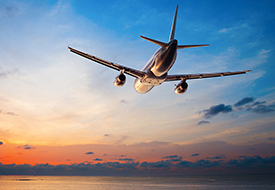 Day 10
Transfer to International Airport for departure. Though it will be difficult to say goodbye, all good things come to an end. Hope to see you on your vacation with us. Until then have a pleasant stay.
Create a fully customized day-by-day itinerary from our specialist travel designers
Why Book with us
DEDICATED SPECIALIST TEAM
NATURALISTS | FIELD GUIDES | TRAVEL DESIGNERS
ONE OF SRI LANKA'S OLDEST, PREMIER WILDLIFE BRANDS
PART OF JETWING FAMILY WITH OVER 40 YEARS
INTERNATIONAL MEDIA CREWS
FROM BBC, NATGEO ETC. HAVE ALL WORKED WITH JETWING ECO HOLIDAYS
Comprehensive Travel
Insurance
CONSERVATION OF WILDLIFE AND NATURE