Dragonfly & Butterfly Watching
Sri Lanka is a paradise for butterfly enthusiasts with 243 species of butterflies and skippers. Even the wetland reserves near the capital of Colombo will hold as many as fifty different species. Seasonally, large migrations of whites and yellows take place. All year round a breathtaking array of species can be seen. At least 118 species of dragonflies have been described with more awaiting description by science. The whole of Sri Lanka is like a giant wetland complex with thousands of manmade lakes and vast areas of paddy fields and irrigation networks. The abundance of habitat makes the island very good for dragonfly watchers. Jetwing Eco Holidays have run the most number of dragonfly watching tours in Sri Lanka, including the annual tour for British Dragonfly Society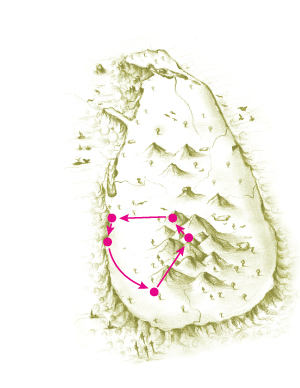 10 days/ 9 nights
Colombo, Sinharaja, Nuwara Eliya, Kandy, Negombo
Villa Talangama, Blue Magpie Lodge, Centauria Inn, Jetwing St.Andrew's Hotel, Amaya Hills, Jetwing Beach
Sinharaja treck
Dragonfly safari
Butterfly safari
Victoria park
Hakgala gardens
Horton plains national park
Temple of the Scared Tooth Relic (A UNESCO World Heritage Site)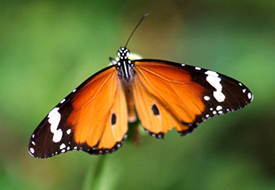 Day 01
Arrival at the International Airport, to be met by a representative of Jetwing Eco Holidays and transfer to Villa Talangama, Colombo for one night. If time of arrival permits, visit Talangama Wetland and surrounding paddy fields for an assortment of brilliant red Dragonflies such as Elusive Adjutant, Eastern Scarlet Darter and Spine-legged Redbolt and with luck two rare gomphids. Around the lake and canals we find many pond damselflies including endemic species of Gems, Sprites, and Threadtails. The list of species for the wetland is around 24 and growing. At Talangama one will encounter common species of beautiful butterflies, such as Tailed Jay, Common Crow, Common Palmfly, Common Rose, Common Sailor, Plain Tiger and Common Tiger.
Villa Talangama
Standard Room
Bed & Breakfast Basis
Day 02
After breakfast leave for Blue Magpie Lodge, Sinharaja for one night. You will be driven via Kalutara, Matugama, Kalawana and Weddagala to Sinharaja, where several rare and endemic species are found. After arriving at Sinharaja walk in the Sinharaja Rain Forest (UNESCO world heritage site) where many butterflies can be seen including the Ceylon Hedge Blue, The Red Spot, The Dark Palm Dart, The Rustic, The Indian Palm Bob, The Ceylon Snow Flat, The Common Jay and other butterflies. Picnic lunch in the Park. Afternoon look for rare and endemic Butterflies in the open areas outside the Forest Reserve.
Blue Magpie Lodge
Standard Room
Bed & Breakfast Basis
Day 03
Early morning visit Sinharaja with fruit baits of ripe jack fruits, mango, guava etc. Keep them at selected spots, including Bamboo bushes and palm trees and wait for the butterflies to come to them. Also walk along the forest foot paths in search of butterflies. Afternoon leave for Weddagala / Rakwana (through the jungle route), Suriyakanda / Kolonna / Panamure to Embilipitiya. Look for butterflies on the way. Visit "Maduwanwela Walauwa"(at Kolonna), a Sinhalese Chieftain's house which contained 121 rooms earlier, now only 21 rooms. Dinner & Overnight at Embilipitiya.
Centauria Inn
Standard Room
Bed & Breakfast Basis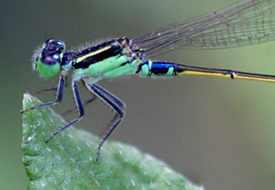 Day 04
Morning leave for Nuwara Eliya via Wellawaya and Ella. Look for Butterflies – The Tailless Line Blue, Ceylon Tiger, the Forget-me-not, The Blue Pansy, The Large Oakblue, the Common Jezebel, The Common Laser, the Indian Awl king, the Common Sailor, the Chestnut Streaked Sailor, The Tree Nymph, The Red Helen in the Lunugamvehera Sanctuary and near Ravana Ella waterfall. En route, visit Victoria Park in the city, drive round the lake, visit Elk plains & Moon plains. Evening visit Hakgala Gardens and look for any rare Butterflies you may see among the flowering trees and plants in the park. Dinner & Overnight at Nuwara Eliya.
Jetwing St.Andrew's Hotel
Superior
Bed & Breakfast Basis
Day 05
Morning in Horton Plains National Park take a walk on the plains and through forested areas where we might spot Paragomphus henryi, Elattoneura centralis, Indolestes gracilis, Libellago greeni and several Drepanosticta species. Afternoon if the weather holds we could visit Hakgala Gardens, established in 1860, it is 7 miles outside Nuwara Eliya and should give us a glimpse of several new species such as (Anax immaculifrons) Mountain Emperor and (Sympetrum fonscolombei) Red-veined Darter.
Jetwing St.Andrew's Hotel
Standard Room
Bed & Breakfast Basis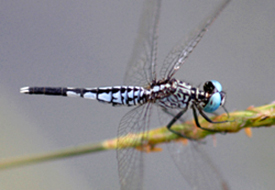 Day 06
After breakfast leave for Amaya Hills,Kandy for two nights. Make one stop in Kandy to visit the world famous Temple of the Scared Tooth Relic (A UNESCO World Heritage Site). Later in the afternoon a stroll around the in the Hunas Falls hotel's gardens and ponds should give the chance to spot an uncommon species last described in 1897, (Aethriamanta brevipennis) Blackheaded Basker.
Amaya Hills
Superior
Bed & Breakfast Basis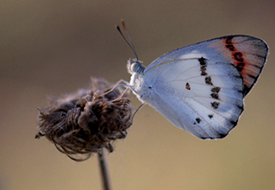 Day 07
Spend the day walking around the nature trail, estate and streams should produce Gossamerwings, Emeralds, Brook damselflies (Platycnemididae) and other stream species plus Jewels (Libellago), Skimmers (Orthetrum species) and several others to add to our growing list.
Amaya Hills
Superior
Bed and breakfast
Day 08
After breakfast leave for Jetwing Beach, Negombo for one night
Jetwing Beach
Deluxe
Bed and breakfast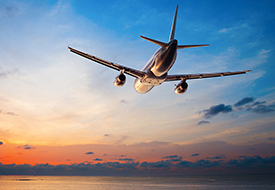 Day 09
Transfer to International airport for Departure
Create a fully customized day-by-day itinerary from our specialist travel designers
Why Book with us
DEDICATED SPECIALIST TEAM
NATURALISTS | FIELD GUIDES | TRAVEL DESIGNERS
ONE OF SRI LANKA'S OLDEST, PREMIER WILDLIFE BRANDS
PART OF JETWING FAMILY WITH OVER 40 YEARS
INTERNATIONAL MEDIA CREWS
FROM BBC, NATGEO ETC. HAVE ALL WORKED WITH JETWING ECO HOLIDAYS
Comprehensive Travel
Insurance
CONSERVATION OF WILDLIFE AND NATURE